Discover Ochech Technology -
Digital Solutions Tailored to Your Vision.
At Ochech Technology, we transcend boundaries as a leading force in Website Design, Web Development, Graphics Design, and Printing. Based in Lagos, Nigeria, our team is a vibrant mix of creativity with passion and committed to crafting digital masterpieces that leaves a lasting impact on our clients.
We cherish the trust bestowed on us and embrace the philosophy of going above and beyond to exceed expectations. Our dedication to quality, honesty, and transparency sets us apart in the industry, empowering us with a competitive edge. From website design to ecommerce development, digital marketing to branding services, we cater for diverse clientele, including startups, companies, religious, association, and esteemed educational institutions.
Experience our bespoke, engaging corporate style websites that redefine excellence and deliver exceptional results tailored to your precise needs. Step into the realm of Ochech Technology and uncover why our clients are enamored with our transformative solutions.
Go ahead, give us a shot and find out why all of our clients love us!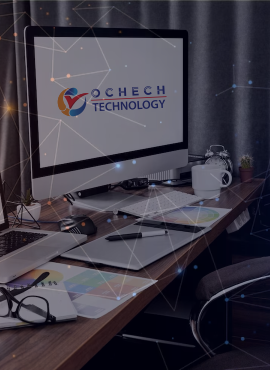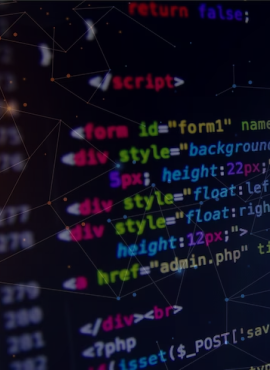 Crafting Digital Brilliance, One Pixel at a Time
Ochech Technology
Why Ochech Technology
Dedication to Excellence
Our commitment to excellence is unwavering. We meticulously craft every project with attention to detail, ensuring that the end result exceeds your expectations. The pursuit of perfection is ingrained in our culture, reflecting our relentless pursuit of quality.
Why Ochech Technology
Empowering Your Growth
Above all, we are driven by your success. Our ultimate goal is to empower your growth and help you achieve your business objectives. When you choose Ochech Technology, you choose a partner committed to fueling your digital triumph.
Why Ochech Technology
Empathy-Driven Solutions
We understand that every project is unique, and your aspirations are at the heart of our solutions. Our empathetic approach ensures that we comprehend your goals and challenges, allowing us to create customized solutions that align with your values.
Why Ochech Technology
Collaborative Partnership
When you choose Ochech Technology, you become a valued partner in our creative journey. We believe in transparent and open communication, actively involving you at every stage of the process. Your feedback is invaluable as we collaborate to bring your ideas to life.
Why Ochech Technology
Prompt Delivery and Timeliness
Time is of the essence, and we value yours. At Ochech Technology, we pride ourselves on delivering projects on schedule without compromising quality. Our efficiency and timeliness are a testament to our commitment to your success.
Our Web Projects
Elevate Your Brand with Stunning Website Designs
Flexible Plan
Perfect for Small & Large Brands
Popular
Promo Package
Pricing plan for startup business
#

120,000

Package Features:
Custom Domain

1 Year Hosting

Web security

7 Web Pages

10 Business Emails

Mobile Responsive Web

Free Logo Design
Get Now
Testimonial
Customers Experience

Olushola Babatunde
Director Projects - Maverick BSC Ltd

Kayode Micheal
C.E.O - Ennkay Educational & Management Ltd

Patrick Sylvester
CEO - Village Child Initiative
Our Blog
Inspire - Innovate - Educate